Flat Lapping Machine
We are the leading Flat Lapping Machine manufacturer in Ahmedabad, Gujarat. The machines are designed as per the latest requirement which makes them more demanded in the market.
The main part of the lapping machine is the lapping paste, lapping oil, conditioning ring, abrasive, etc. and they are available in wider range which can be chosen as per the requirements.
Features
The features of the Flat Lapping Machine are stated below-
Superior quality
Rigid design
Require less maintenance
Have 3 conditional rings
Abrasive pump motor of 0.25 HP
Non corrosive body
Require less maintenance
Easy customization
Available at an exclusive price
Weight 1200 to 1500 kg (varies model to model)
The Lap Plate OD has a size of 457 to 1425, Conditioning Ring OD 210 to 595 mm, Conditioning Ring ID 170 to 530mm, Conditioning Ring HT 170 to 530mm, the rotation per minute (30/ 40/ 50), have the timer of 0 to 99 MTS, drive motor of 2 to 15 HP, etc.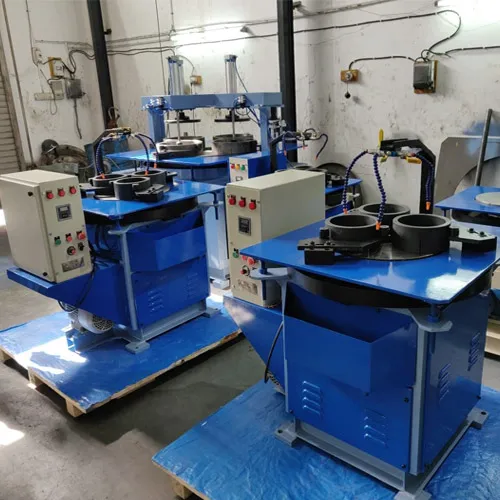 And, the specification varies from model to model which can be chosen as per the requirement. We also provide the Flat Lapping Machine customization where they can be designed as per the customer requirement. These machines after passing the strict quality testing they are supplied and exported worldwide.
The Amardeep Enterprise is the leading Flat Lapping Machine suppliers in India and also the Flat Lapping Machine exporters in India. The complete solution related to all the types of the machine is provided by the company at a reasonable price.
Call or inquire the enterprise for more details.